Happy Saturday morning! I am linking up with
Farley at Oh' Boy 4th Grade
for Currently February.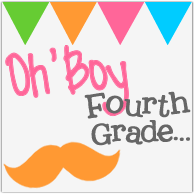 1. Do you not agree that we have had the weirdest winter ever? There is a big snow storm warning for my neck of the woods and a good chunk of the Northern United States for today. We seem to have freezing rain/snow every single Saturday. Cra-zy!
2. I never let the weather get me down. My mom and I are going to run, go for breakfast, and have a great day. Here we are running in last week's blizzard.
3. As you can see, I SHOULD be doing report cards... but I LOVE my Saturdays. Report cards can wait until this afternoon and tomorrow. :)
4. Wanting warmer weather. It was actually above zero yesterday (Celsius)! Thankfully we have booked our March Break Florida trip. Now that is some much better weather to look forward to.
5. Needing - nothing. I am content.
2 Truths and a Lie
All my friends know my lie is number 1. I hate melted cheese! I just can't eat it. Ever. I know. That's weird.
We did a math facts Boggle challenge on Friday at the end of the day. It was so fun. The children worked in pairs and had to whisper so other groups couldn't hear them. The winner had the most number of accurate facts. They could add, subtract, multiply, divide or do a mixture of operations.
Enjoy your day!