Well I can't believe it is October already, and you know what that means. I'm linking up with Farley at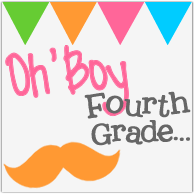 for Currently, October. First I want to share a cute note that a boy hid on my super messy desk today. This is one of the activities in
Nick of Sweet Rhyme & Pure Reason's
Book of Awesome Tasks which you can find
here.
One of the activities has the student write a note to the teacher and hide it on his/her desk. Here is one of the first notes I found from a super sweet boy:
It says: "Your the best teacher ever so I well mack cupcacks for you and the class." (Clearly I'm not the best spelling teacher.) :) It stems from my saying "I love cupcakes!" this morning as the students were entering the building. So cute! Here also is a photograph of that awesome Terry Fox silhouette that our librarian made.
Now back on topic...
Loving... I am a huge enjoyer of the television and thus am soooooo happy that the new shows are back!!!
Thinking... Why does it seem that there is never enough time to sleep? There are so many things I would rather be doing.
Wanting... I wrote this yesterday. I still would love the Haagen Dazs even though I just enjoyed a hot caramel sundae with extra topping. (Shhh... Let's keep it between us.)
Needing... Things are getting overwhelming! It seems like we could work every waking minute of each day and still be able to find more to do. It's all about balance, right?
Treat... The apples arrived at school today for Teacher Appreciation. Now some wonderful members of my staff will turn them into delicious apple crisp. I can't wait!! Have a great night!